During these cold months, babies are the ones that are most sensitive and defenceless against the unfavourable elements! Winter has just begun and the holiday shopping season isn't over! Here are some ideas to keep your baby warm and entertained.
To keep the little bundle of joy cosy while out and about, a Bugaboo footmuff can't be beat. The Bugaboo Bee Lambskin Stroller Bag/Footmuff is wonderful. It's designed to fit the Bugaboo Bee and its inner material is 100% sheepskin and the outer is a Teflon-covered fabric that's water and wind-repellent. The front part can be removed to reveal the lambskin liner, which is useful all year round!
If Baby will be taking a trip to the slopes, or will be outside in the cold for any prolonged period of time, then a baby snowsuit will be a necessity. I love the Mothercare Unisex Spotty Fluffy Snowsuit because it's adorable and fits babies up
to nine months! It's white with black spots and two little ears on the top of the hood. The Boys Parka Snowsuit is also a great choice; it has a full front zip opening and detachable mitts and booties.
For some added warmth, a baby shawl is ideal. The George Blue Fleece Baby Shawl is made of the softest fleece with embroidered motif and is perfect to wrap around a little one or tuck over them in their stroller or in the car. It will make sure their body heat remains close to their little bodies.
And since babies and toddlers don't have much hair to keep their heads warm, baby hats are ideal for keeping warmth in. So much body heat escapes from the head. Plus, babies look adorable in colourful, soft beanies.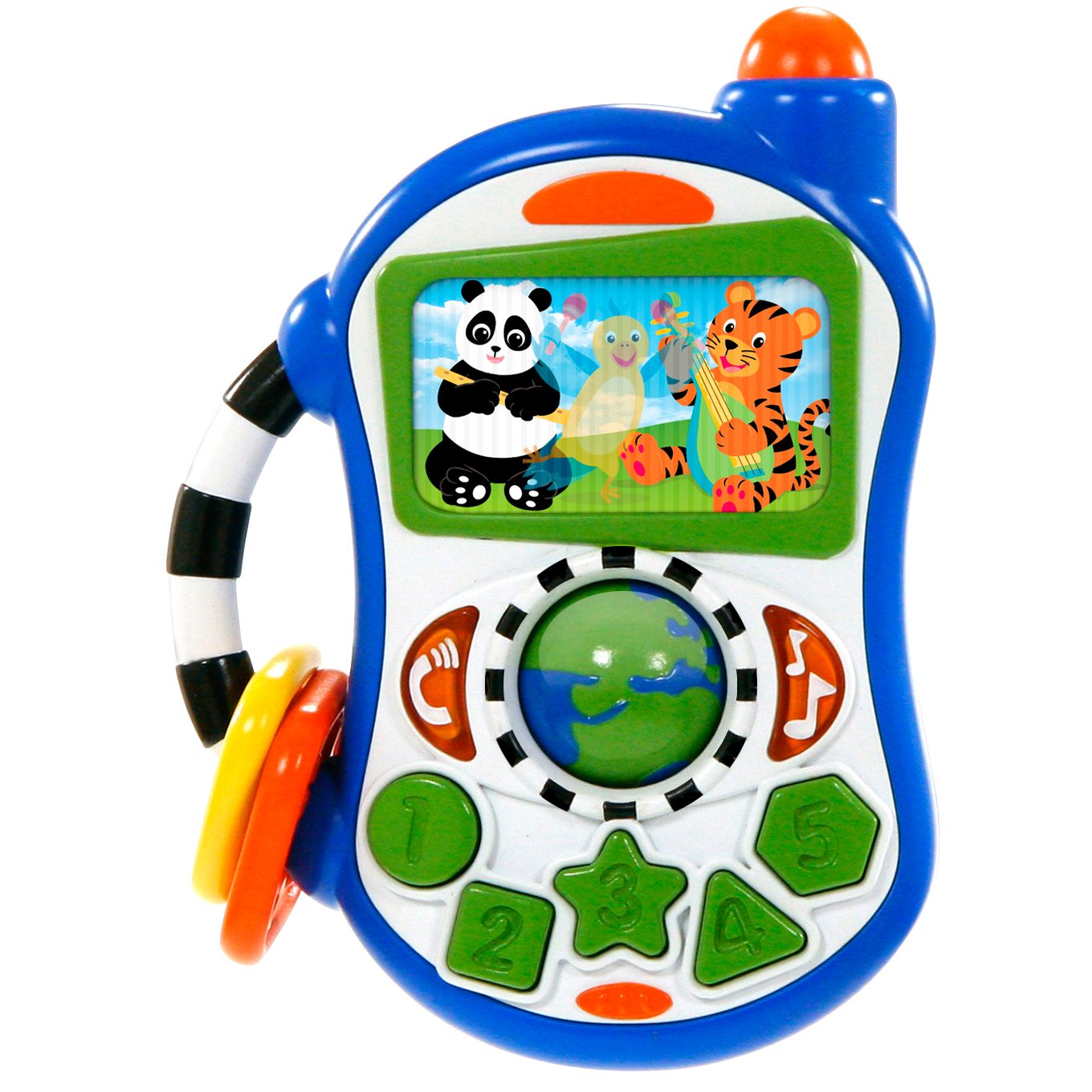 Baby Einstein has plenty of genius products to keep your little one entertained, such as the Baby Einstein Activity Phone. This fun and educational toy resembles a mobile phone. It features 15 different melodies and phone sounds and buttons that are easy to press. It also plays three languages: English, French and Spanish. The Baby Einstein Around the World Discovery Centre is also a wise choice; it will encourage your baby to enjoy music and join in. It's the perfect way to introduce images and animal sounds from around the world.
Did you know?

The Baby Einstein Company pays a substantial amount of money to Corbis, on behalf of the estate of Albert Einstein for the use of the Einstein name.
-Tari
Posted by Tari @ 28 December 2011